Media Contact
Simon Spillane / Director Communications and Public Affairs.
23/01/2017
Passing of Alberto da Ponte, President of The Brewers of Europe 2008-2012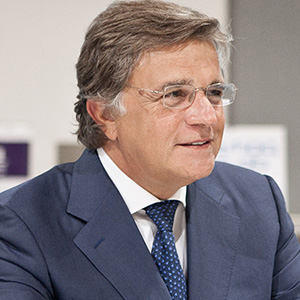 It is with great sadness that The Brewers of Europe has to today announce the passing of our former President Alberto da Ponte, who died this Saturday aged 64 years. Alberto not only served as President but was a lifelong friend and supporter of Europe's brewing community, also after he left the beer sector in 2012.
Mr. da Ponte, CEO of Central de Cervejas in Portugal from 2004 to 2012, was elected President of The Brewers of Europe in May 2008, with his first official duty being to open, in Brussels that same evening, the 50th anniversary gala reception of The Brewers of Europe, sharing a memorable toast with the EU Commissioner for Enterprise and Industry, a Portuguese and a German showing in one 'sip' the diversity of Europe's beer cultures and beer's gift to bring people together.
Whilst in particular Mr da Ponte's first mandate (2008-2010) coincided with a very difficult period for Europe's brewing sector, as the economic crisis bit and Europe's beer market declined, his leadership was essential in uniting the thousands of brewers around a clear strategic vision and mission for The Brewers of Europe, with the association's membership also expanding to bring in new countries.
An important feature of the two mandates of Mr da Ponte was the growing focus on the importance of communicating and enhancing beer's reputation towards a wider range of stakeholders. It is in no small measure thanks to Mr da Ponte's hands-on support that the annual Beer Serves Europe event, after welcoming President of the European Council at its first edition in 2011, also welcomed the President of the European Commission the following year, to celebrate the contribution of beer and brewers to the EU's own priorities.
Ensuring The Brewers of Europe be sustainably structured was one of Mr da Ponte's priorities over the four years he served and, having raised the profile of both beer and the association, Mr da Ponte was able to leave the association in rude health in 2012 to capitalise on the first shoots of recovery in the beer market. As the General Assembly of The Brewers of Europe recorded in November 2012, the legacy Mr da Ponte was leaving behind was extensive, with organisation, communication, enthusiasm and dedication featuring throughout.
Alberto leaves behind a loving wife, whom we also came to know well. We share our condolences not just with the European and Portuguese beer community, but also with Fátima. It is with a heavy heart that we mourn Alberto's death but will also have many beautiful memories to cherish of a hard-working, dedicated, thoughtful and great friend. It has rarely been more appropriate to raise a glass of beer in tribute. Rest in Peace Alberto.