Media Contact
Simon Spillane / Director Communications and Public Affairs.
22/11/2021
Europe's brewers celebrate beer in Cyprus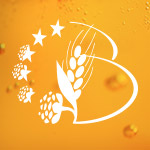 Nicosia, 22 November – At the invitation of its former president, Pavlos Photiades, The Brewers of Europe Board met last week in Cyprus at Photos Photiades Breweries Ltd to discuss key priorities for Europe's brewing sector. The Board confirmed that teaming up to shape a beer-friendly, smart, prosperous, sustainable and responsible EU business environment was more than ever relevant in order to address the many challenges but also seize the opportunities we face.

Following the meeting, Lasse Aho, current President of The Brewers of Europe, said: "Representing the interests of ten thousand plus breweries, we agreed this week that Europe's diverse brewing sector continues to have a lot to offer to Europe's people, society and economy at a time when a sustainable, green recovery is on everybody's minds. During the current pandemic we may have struggled but have never lost our passion for ensuring consumers can enjoy responsibly our choice of high quality beers. Now is the time to ensure that brewers, with support from policymakers, play their part in re-igniting Europe's economy and be fairly treated to this end." The Board confirmed that Europe's brewers would continue to lead by example in fundamental areas such as consumer information and environmental sustainability.

Pavlos Photiades stated: "It was such a delight for me to see and host fellow brewers this week. Europe is the cradle of modern beer and The Brewers of Europe is the home organisation for all brewers. It is the authoritative, united voice of Europe's brewing sector, a fascinating community that cares for quality and is rightly passionate about beer, a unique product rooted in nature."
Contact:
Simon Spillane, Communications and Public Affairs Director, sws@brewersofeurope.org, @brewersofeurope
About The Brewers of Europe:
Based in Brussels, The Brewers of Europe brings together national brewers' associations from 29 European countries and provides a voice to support the united interests of Europe's 11,000 breweries. The Brewers of Europe promotes the positive role played by beer and the brewing sector in Europe and advocates the creation of the right conditions to allow brewers to continue to freely, cost-effectively and responsibly brew and market beer across Europe. Follow us on Twitter and visit our website.