Media Contact
Jan de Grave / Director - Communications.
22/11/2012
22 November 2012 - Beer serves Europe III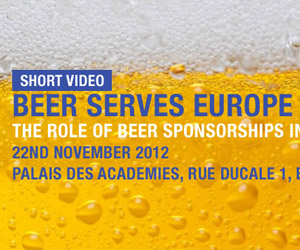 Following on from the success of the 2010 and 2011 editions, Beer Serves Europe III will this year gather the highest level personalities from the worlds of politics, sports, media, cuisine and brewing. All with the aim this year of zooming in on one of the key areas in which beer is serving Europe – support to grassroots and professional sports.