Media Contact
Jan de Grave / Director - Communications.
22/11/2011
22 November 2011 - Beer serves Europe II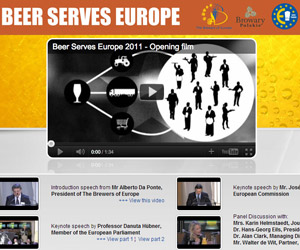 Following on from the success of the 2010 edition, Beer Serves Europe 2011 will once again gather the highest level personalities from the worlds of politics, media, economics, cuisine and brewing, this time in the context of the Polish Presidency of the EU. All with the aim of discussing, presenting and assessing the role of beer and the brewing sector in European society today and into the future.