Media Contact
Simon Spillane / Director Communications and Public Affairs.
26/02/2015
EU-Japan: a fair call from Europe's Brewers to call Beer "Beer"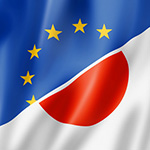 Brussels, 26 February 2015
As discussions on the EU-Japan free trade agreement continue this week, The Brewers of Europe hopes compromise may still be found around rules governing the import of European beers to Japan.
The Japanese beer definition, which stipulates the percentage of malt needed to call it beer, means that many European beers, especially Belgian, cannot be classified as beer in Japan.
Instead many European brewers are compelled to label their products as 'happoshu', which can be roughly translated as 'bubbling spirits' and has the image of a low quality product when compared to beer.
With positive compromises between Japan and the EU on so called 'non-tariff' barriers already being achieved, The Brewers of Europe hopes that a fair solution for the export of European beers may be found.
The current proposal being discussed is to create a new definition of 'imported beer', ensuring Europe's brewers can promote their beers as high quality products rather than an inferior beverage.
Such a solution would support European beer exports whilst also protecting both European brewers and the reputation of Europe's beers.
Contact details
Simon Spillane, Communications Senior Advisor, The Brewers of Europe
+32 (0)2 551 1810; sws@brewersofeurope.org
About The Brewers of Europe
Founded in 1958 and based in Brussels, The Brewers of Europe unites the national brewers' associations from 29 European countries.