Media Contact
Simon Spillane / Director Communications and Public Affairs.
31/03/2015
The Brewers of Europe reiterates its support for the EU Alcohol Strategy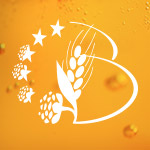 Brussels, 31 March 2015
Following today's adoption of a Resolution on the EU Alcohol Strategy by the European Parliament's Committee on the Environment, Public Health and Food Safety, The Brewers of Europe reiterates its support for a European approach that encourages targeted actions to reduce alcohol-related harm.
The current EU Strategy to support Member States in reducing alcohol-related harm rightly focuses on alcohol misuse, addressing the problems caused by harmful drinking via targeted and local-level activities aimed at the minority who misuse alcohol. Rather than introducing a new top-down approach, and given the diversity of consumption patterns in Europe, The Brewers of Europe supports the effective strengthening of the Strategy's existing mechanisms that was suggested by its external evaluation.
The Brewers of Europe believes that cooperation between alcohol stakeholders is essential in order to develop effective actions to reduce alcohol-related harm and supports today's call by MEPs to encourage all stakeholders to participate in the EU Alcohol and Health Forum.
The Brewers of Europe has supported this Strategy since its adoption and has contributed over a third of the 300 commitments to action made in the Forum.
The Brewers of Europe also takes note of the MEPs' calls for action on consumer information on alcohol beverages, having just announced a voluntary move from brewing companies to list ingredients and nutrition information per 100ml, in line with the legal requirements for all non-alcoholic drinks, including non-alcoholic beer. The information will progressively be provided across Europe by companies on pack and/or online, utilising an expanding range of consumer communication platform.
Brewers will set targets and report on progress made, which will also go towards the implementation of the European Beer Pledge, a package of responsibility initiatives that was launched in the European Parliament in 2012.
Link to 26 March 2015 press release on consumer information:
http://www.brewersofeurope.eu/site/media-centre/post.php?doc_id=865
Contact details
Simon Spillane, Communications Senior Advisor, The Brewers of Europe
+32 (0)2 551 1810; sws@brewersofeurope.org
About The Brewers of Europe
Founded in 1958, The Brewers of Europe unites the national brewers' associations from 29 European countries to promote the unique contribution made by beer and brewers to Europe's culture, economy and society.