Media Contact
Simon Spillane / Director Communications and Public Affairs.
20/04/2015
Ahead of Ministerial discussions on 20-21 April, The Brewers of Europe reiterates its commitment to the fight against alcohol-related harm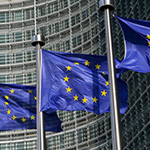 As EU Health Ministers meet in Riga to discuss the future of the EU's alcohol policy, The Brewers of Europe reiterates its support for a European approach that encourages targeted actions to reduce alcohol-related harm.
The current EU Strategy to support Member States in reducing alcohol-related harm rightly focuses on alcohol misuse, addressing the problems caused by harmful drinking via targeted and local-level activities aimed at the minority who misuse alcohol.
The Brewers of Europe has supported this Strategy throughout, not just through words, but also through actions, having filed one third of the 300 commitments to action made within the EU Alcohol and Health Forum.
In addition, The Brewers recently announced a major voluntary move to improve consumer information and go beyond existing legal requirements by becoming the first alcoholic drinks sector to commit to listing ingredients and nutrition values for beers per 100ml, as is currently legally required for all non-alcoholic drinks, including non-alcoholic beer.
Rolling out the commitment with the same reference point as is required for non-alcoholic beverages, brewers will not only be respecting the legal requirements of the EU Regulation on Food Information to Consumers to provide this information per 100ml but will also be meeting the logical wish of consumers to compare nutritional values across all available beverages, when this information is provided by the companies.
Contact details
Simon Spillane, Communications Senior Advisor, The Brewers of Europe
+32 (0)2 551 1810; sws@brewersofeurope.org
About The Brewers of Europe
Founded in 1958, The Brewers of Europe unites the national brewers' associations from 29 European countries to promote the unique contribution made by beer and brewers to Europe's culture, economy and society.