Media Contact
Simon Spillane / Director Communications and Public Affairs.
16/06/2015
Working for growth: what role for beer and brewers?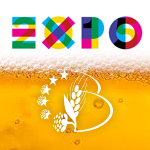 The Brewers of Europe is delighted to announce European Beer Day, taking place this Friday 19 June at the World Expo in Milan.
Taking the theme 'Working for growth: what role for beer and brewers?' a diverse line-up of high-level speakers will debate the ways to incentivise the growth potential of the brewing industry in Europe. Speakers include a number of Europe's best known brewers, EU decision-makers and academic experts in the fields of nutrition, trade and innovation.
Europe's beer sector, consisting now of well over 5,000 active breweries, already contributes over €50 billion annually to the EU economy and generates over 2 million jobs throughout the beer value chain, "from grain to glass". Supportive EU policies can help ensure that the competitive and innovative European beer sector continues to contribute to the EU's top priority of 'jobs, growth and investment'.
Pierre-Olivier Bergeron, Secretary General of The Brewers of Europe, said:
"World Expo is the ideal platform for Europe's brewers and our stakeholders to share knowledge and expertise. We make a major contribution to the EU economy both in terms of GDP and jobs, and I am thrilled that we will be joined by such a strong line-up of speakers, including global CEOs, EU policy-makers and renowned academics as we debate the beer sector's contribution to growth in Europe".
Three panel discussions:
Kicking off the day, the first panel discussion 'Beer and a Balanced Lifestyle' will look into the European brewing sector's recent commitment to list ingredients and nutrition information, and consider the place for beer within an active lifestyle.
The second panel discussion 'Brewers and the EU Growth Agenda', will examine how EU and national policies impact the growth and competitiveness of the brewing sector, offering perspectives on job creation, tax and exports, as well as the challenges in ensuring policies strike the right balance.
Rounding off the day, the third panel discussion, 'Beer, Brewers, Research and Innovation' will bring together a panel of experts who are applying innovation in different ways, through the brewing process, across the entire value chain, and also in the promotion of responsible beer consumption.
The full European Beer Day @ World Expo, Milan programme can be viewed here.
Contact details
Simon Spillane, Communications Senior Advisor, The Brewers of Europe
+32 (0)2 551 1810; sws@brewersofeurope.org
About The Brewers of Europe
Founded in 1958 and based in Brussels, The Brewers of Europe unites the national brewers' associations from 29 European countries to promote the interests of over 5000 European breweries.
www.brewersofeurope.org
Follow us on Twitter: @brewersofeurope