Media Contact
Jan de Grave / Director - Communications.
14/10/2015
SMART policies for tackling drink driving, London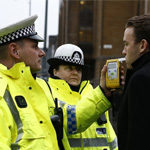 European Commission Representation, Europe House 32 Smith Sq. London, SW1P 3EU
ETSC and the Parliamentary Advisory Council for Transport Safety (PACTS) have the pleasure to invite you to a national conference on drink driving in London.
The debate will address policy and practice on education, enforcement, penalties, rehabilitation, alcohol interlocks and other measures to discourage and prevent drink driving.
Download the agenda here.
To register complete the form below. For further information, please contact: francesca.podda@etsc.eu.
The SMART project receives financial support from The Brewers of Europe.