Media Contact
Simon Spillane / Director Communications and Public Affairs.
13/06/2017
Europe's brewers in Finland: beer serves Europe well. Let's treat it fairly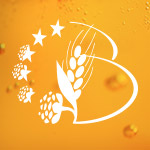 Brussels, 9 June 2017 – Representatives of the brewing sector from across Europe are in Helsinki today for the General Assembly of The Brewers of Europe. Top of the agenda: how to sustain the boom of recent years so beer can continue to serve Europe well.
Beer is a vital European business, generating 2.3 million jobs from grain to glass, €50 billion in value-added and contributing €42 billion to government revenues. It is also a growth business as appreciation for beer is on the increase within the EU and beyond. More than 3,000 new breweries have been established in Europe so far this decade. In particular, the number of small breweries is rising, and so is the diversity of beers. Policy must encourage, not undermine this dynamic sector and preserve a uniquely European tradition of hospitality.
"One job in a brewery indirectly creates 17 new jobs, but most of those are in the bars, pubs, cafés and restaurants that serve beer," explained Pierre-Olivier Bergeron, Secretary-General of The Brewers of Europe. "Taxation systems recognising beer's unique role are helping the whole value chain to build upon the early stages of economic recovery, to the benefit of the European economy as a whole."
Let's use the right tools to foster responsible consumption
"We actively support initiatives that are effective in promoting responsible beer consumption. But experience has shown that restrictive control policies simplistically aimed at reducing per capita consumption miss the target problem, producing mixed results and unintended consequences from both an economic and public health perspective," continued Pierre-Olivier Bergeron. "In some cases, those who are inconvenienced tend to be moderate drinkers for whom beer or other drinks may be part of a balanced and healthy lifestyle, while the determined alcohol drinker will always find a way."
Also, though at 3.5%, Finland enjoys one of the lowest rates for underage beer drinking, having seen a drop of 53% from 2008-20161, just better than the EU average of 47%, there is more to be done. The "Danish model" offers a promising basis for emulation. Bryggeriforeningen, the Danish Brewers' Association, spearheaded the establishment of an "Alcohol Partnership" supported by the Danish Ministry of Health as a contribution to reducing harmful alcohol consumption and to postponing when young people start to drink. Their 2015-2016 campaign successfully reduced the percentage of minors who buy alcohol illegally in stores. These achievements need to be replicated, not undermined.
– ENDS –
About the Brewers of Europe
Based in Brussels, The Brewers of Europe brings together national brewers' associations from 29 European countries and provides a voice to support the united interests of Europe's 7500+ breweries. The Brewers of Europe promotes the positive role played by beer and the brewing sector in Europe and advocates the creation of the right conditions to allow brewers to continue to freely, cost-effectively and responsibly brew and market beer across Europe.
Contact details
Jan de Grave, Communications Director, The Brewers of Europe
+32 (0)2 551 1810; jdg@brewersofeurope.org