Media Contact
Jan de Grave / Director - Communications.
03/06/2019
The Brewers of Europe Forum - Beer and Beyond. Antwerp, Belgium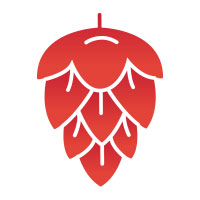 The Brewers Forum bringing together Europe's brewers is back for a second round.
June 3 and 4, 2019 in Antwerp
After a successful inauguration last June, the Brewers of Europe Forum aims to go even further for its second edition. 2018 proved to be yet another fruitful year for the European beer sector. The new generation continues to impress with its creative ideas while the largest breweries aim to invest and promote the qualities of good European beer. Such an undeniable expansion could only warrant another event dedicated to bringing plenty of professionals into the spotlight.
The Brewers of Europe Forum will combine strategic and practical content. From cultivating your own yeast to the science of food pairing, from targeting millennials to reducing your environmental footprint, the forum will offer inspiration for all industry participants as they come together to prepare a bright future for beer.
Read more on: http://brewersforum.eu/