Media Contact
Simon Spillane / Director Communications and Public Affairs.
09/09/2019
Statement on personnel changes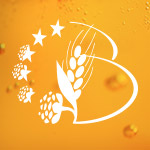 Monday 9 September:
With the departure of the previous Communications Director, Simon Spillane has today expanded his responsibilities at The Brewers of Europe to take up a new post as Director: Communications and Public Affairs. Meanwhile Mathieu Schneider will also see his role broadened, becoming Project Director and also taking on responsibility for the European Brewers Forum, an annual gathering of over a thousand industry figures. As part of the restructuring, Anna-Maria De Smet is upgraded to Senior Director: Regulatory and Public Affairs.
---
Contact:
Simon Spillane, Director Communications and Public Affairs, +32 2 551 1810 or sws@brewersofeurope.org
About us:
Based in Brussels, The Brewers of Europe brings together national brewers' associations from 29 European countries and provides a voice to support the united interests of Europe's 9,500 plus breweries. The Brewers of Europe promotes the positive role played by beer and the brewing sector in Europe and advocates the creation of the right conditions to allow brewers to continue to freely, cost-effectively and responsibly brew and market beer across Europe.
Follow us on Twitter, Facebook, Linkedin and visit our websites www.brewersofeurope.org.